I don't know about you but me and Summer go together.  We legit have a love affair that spans over time.  I love summer.  Today is cold, like the cold where I need to make life decisions on turning the heat back on.  I need Summer to get here.  When I think about my favorite season things like the beach, sundresses, warm weather, glasses, and sandals all come to mind.  The biggest thing about Summer is the ability to feel more laid back, have fun, and be more adventurous.
I've already getting started on my Summer calendar.  Why?  I don't want to spend more of my summer looking for ideas. It doesn't mean that I have it all planned.  It just means I know what the menu is going to be.  I'm sitting in my office literally freezing and trying to get my mind to a better place and I need to switch gears.  So if you like Summer like I like Summer think on it.  Don't let it make you mad that you had to pull out a heavier coat, but let it simmer in your mind and heart.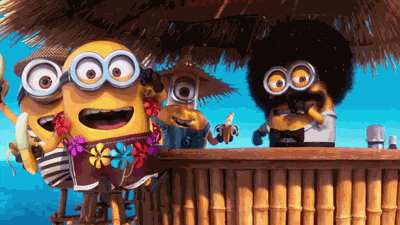 So my Summer go to keeps on growing.  I too as a mom have to be on my toes for the "we are bored" talks that the little people who take over my life will attempt to bring.  Yes if you have little people the worst thing you can do is not be prepared for rainy days.  Be on your toes.  Trust me that you don't need those problems.  So here we go:
Events in your city get to know them.  I hear people say that they live in a small city than get your traveling shoes on to discover or rediscover some new things.  Also don't be afraid to take an adventure to a neighboring city as well.
There are fairly cheap to free events.  The biggest place is Facebook pages, newspapers, city websites.  These are places that are golden to keep you out and about and off the couch.  If you live in Philly check out http://www.wooderice.com -You like that plug?  Yeah this website has everything for every budget on all things Philadelphia.
Connect-I get others who will come to me and ask what I'm doing. I'm not major but I have the best eye for events and ideas and I love to implement with others.  So again we all have a Toi friend that has the info-link up.
Atmosphere is everything.  We know you don't like your job but in the summer creating happy spaces is important. I do NOT spend time with folks on a regular day that I do NOT like and I don't spend my summer precious months doing the same.  Create the fun you want to have.
I do have a few things NOT to do in the summer:
Do not leave your house without sunscreen.  I am on the chocolate side but let's kill the myth that chocolate girls don't need sun protection.
Do not only drink sugary or alcoholic beverages.  I love some good adult juice but I also balance it more with water because when its hot and you have been drinking well let's say it can go from zero to 100 real quick.  Adult juice and sun creates dehydration issues, fight issues, argument issues, issues issues so be careful.
Please do not go outside without the right skin hydration.  You know what I'm talking about-ash.  Dryness, ash, whatever you call it get it under control.  Healthy skin glows so get you some in the form of taking care of your body and stay hydrated.
Love yourself and your friends. Socialization increases please drive carefully.  Do NOT drink and drive.  There are way too many options and you can split the cab so for the friends that don't never have no cash on them, Uber makes it easy to use your card.
Do NOT walk around here with boots on.  Let your toes out and free.  Uggs need to be put up for the next Fall or Winter.
Do NOT be bored.  Only boring people are bored.  It's true you may not have the right folks you want around you but if you can't be creative to get some fun in your life that's nobody's fault but your own.  Do better and get out!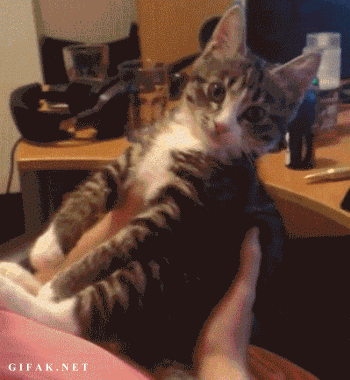 It's the time to get ready.  If you have limited coins you can still have fun on a budget.  One if you want to take a big vacation, you can plan to save.  You can pinch a little here and there by cutting out some of your pleasures.  I know its hard but if you want bigger you got to think bigger.  For instance I love Starbucks so I cut going all year round and focus on things like Groupon and half day offers etc. to achieve my goals.  Sometimes cutting back is how you get ahead.  If you want to get together with your friends the summer is the best way to do it.  Just work it ahead of time, find things on everyone's budget.  Not everyone is balling like you, so take that into consideration.  Don't become too rigid.  Like I said know the menu but be open to change.  If you want to do something than just do it.  Often time the excuses we make hinder us more than the resources we have.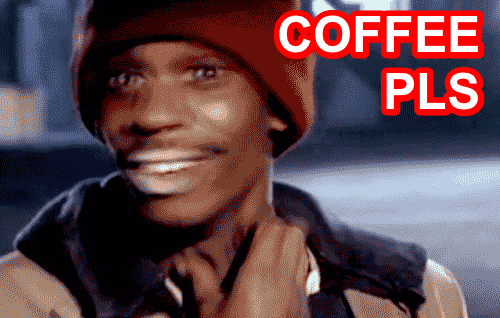 Now with that out-of-the-way, I can go back to turning this mini heater in this office, grabbing me some coffee and planning for some summer heat.  Make it a great one!!