First of all this is one busy night.  There are a lot of preparations to make it perfect, but let's keep it real there's no such thing as perfect.  You have to set aside what goals are most important to you.  They say how you bring in the New Year is super important and it is.
Here are some of the ways you can bring in the New Year:
For Couples:
It's important to attempt to spend it together.  Yes some people have to work and that is totally understandable.  However if you are a couple there are a million ways to spend it. You can go to a hot party and get all dolled up.  This would require that you and your partner book ahead of time.  Going out on New Years means having a party plan.  Will you use a taxi, Uber, Lyft?  What are the prices?  Everything is super expensive on that night. Do you even want to go out and deal with other party goers?  Decide early because after Christmas if most clubs and establishments haven't already posted prices they definitely will.  Remember anything where you can pre-pay ahead of time is better.  At the door the price will usually go up from $20 to 100 per person.  Ouch.  So plan ahead.
If you and your boo do NOT want to go out, opt hosting a party get together.  You can do this by having other couples come and share in the purchase of food and drinks.  This will cut cost down dramatically.  You can have a great night in.  You can do things like play games, watch movies, whatever you want to do.  It's all your choice.  This is a great option for a laid back night with others.
If you say Toi, I really just want a quiet evening, than do that.  I know couples who dress up and cook a meal together.  This can turn into something if you want it to trust me. Nothing is sexier than your partner in the kitchen.  Make a meal that you both can try that you wouldn't have normally tried before.  This way its something out of the ordinary than your normal pasta dish at home watching tv.  You can do a vision board together as a couple as well as an individual.  You can play games and make it fun.  Spice it up.  You can just spend some quality time with the one you love as you bring in another year.
For Singles:
You can do the same thing as above as far as going out but make it a great group effort. You aren't the only single one in the whole world no matter how much your mind tells you. Get together and reconnect with friends that you may not have been able to catch up with during Christmas.  This is a great time to travel.  Some of my friends are out of the state so if I was single you could travel to their state or pick a new destination altogether. The same rules apply, have fun and be safe.  If you want you can have the ultimate girls night.  There are a million and one ways to have a group of women come together and have a great time. You can pick a theme.  It doesn't have to be just the New Year.  You can have a makeover night.  Everyone brings make up, wear cute pajamas, etc. The sky is the limit. Be open-minded.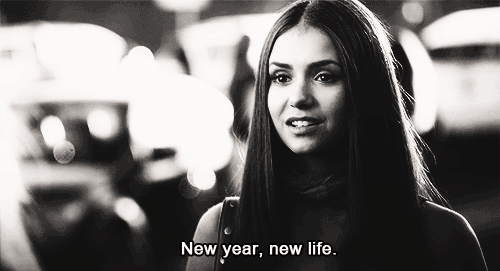 Travel
Like I said I remember hitting Miami up one year.  I had the BEST time with my girlfriends. We went to a great club that had open bar for a price and food.  We danced so much I can't tell you how bad my feet hurt.  However when I look back at the pictures I smile.  We really had a great time and even walked a little on the beach.   You're single not dead.  Enjoy life. There is so much to experience that is beyond your backyard.  Now that I am married a few of my single friends have even gone out of the country.  Imagine that.  If you have a passport, isn't it time for some new stamps?
For Parents:
My husband and I have been parents for 7 years and the ONLY time we have had a night out for New Years has been this past year.  We ended up going to Chickie and Pete's.  We had no immediate plans.  We made none.  We decided to just get dressed up and head out. As we went to a few places, we noticed how super crowded and how limited space was open to be out.  So I did what any woman would do, I goggled.  I found that Chickie and Pete's had a special for a flat rate you could eat and drink top shelf liquor all night. I said let's give it a try.  Let me tell you, it was worth every penny.  Not only was the crowd hype, there was dancing, our own table, and did I mention all you can eat and drink on food we knew would be good?  Yes we had hit the jackpot.  It's hard to get a sitter and last year we lucked up.  So what do you do when you have no sitter and you have little people?  You make your own party. I have always done a party at home.  I had adult drinks and kiddie mock drinks, New Year's gear, and we had a full party.  Dancing, music, the countdown all of that. Guess what it was low-key, loads of fun, and I didn't stress bed time either.  I let them stay up until they fell out.  It was a great time.  Oh and my kids can hang.  They loved every bit of it.
Another option for parents is to invite other parents that are in the same boat.  You can have a kid and parent party.  This is a good idea for parents who want to interact with others but can't find a sitter.  Everyone can come together and split food and drinks. Everyone can have a great time in a safe location.  Parents can interact with other adults and the kids can get some time out as well.  Trust me the ride home will be quiet, your little ones will be knocked out no matter how late or early you go out.  Also during the day on New Years places like aquariums etc will have specials for the little people and a special count down too. This way if you are venturing out you can tire them out before you go and have some fun too.  Check prices and get tickets early as well.
New Year's night can be as much fun as you want it to be.  You have to be willing to step it up no matter what your status in life is.  Yes I didn't mention church, but you didn't think this fellow PK (preacher's kid) would forget.  Yes watch tower or midnight services are fun too.  It does depend on where you go.  I am sorry church folks but you can make New Years fun.  Yes have a good message, preach, have choirs but have some fun too.  Nothing is worst is dragging your family out in the cold to church and having them wanting to gnaw their arms off because the service is no different from any other day.  It's a fun night of celebration.  Just because you in the church you don't have to cut the fun out. Incorporate something into the service. Have food.  Do something out of the box and bring folks into the church.
I do not have my plans set yet.  Whatever I do it will be fun.  Whether that's out and about, a night at home, with friends I will have the same joy of beginning the New Year as I have always have even if I have to create it.  That should be a part of your new goals.  Creating happiness in your circle. Trust me the situations I was in I should have been sad but I turned them around and made the best of it and so can you.  Enjoy the New Year celebration as well as make your own mark going into 2017.