So Fall is going to be here in a few days. Yes. So I can stop hearing all of those complaining folks talking about relax. Nope now you can go and relax. Let people live. Let the Fall lovers have their time I don't want to have to Kanye anyone over my favorite holiday but I will. I digress. Anyway with the Fall fast approaching I have made some new Fall work out/weight loss goals that I believe will help others too. Fall is the beginning of cuffing season as well as it's the comfort food season. People will start making pies, cookies, mac and cheese, and before you know it 10 pounds have snuck up on you. To combat the heavier weight problems I have made up my personal goals that takes the edge off of everything.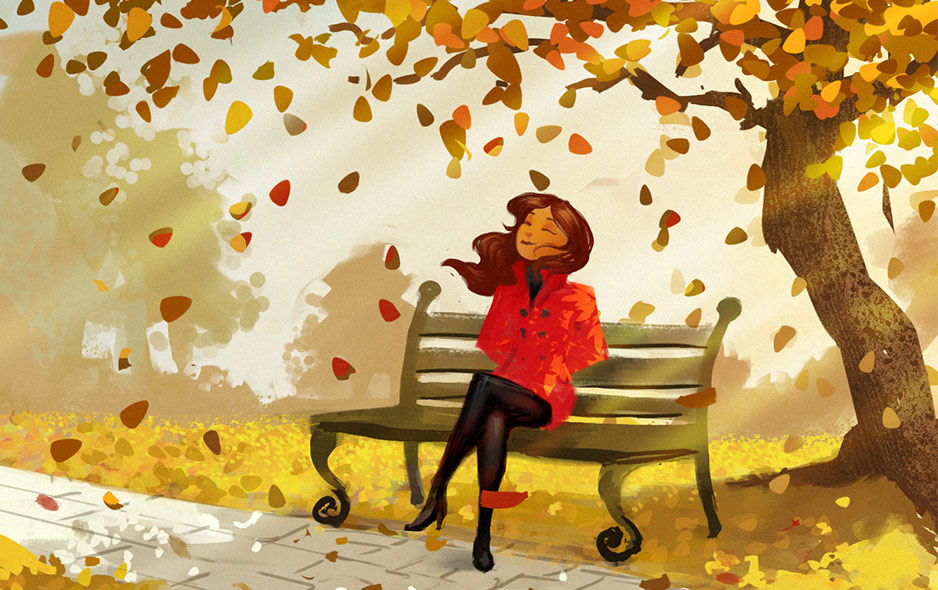 I am breaking all of the Fall holidays into smaller goals. My overall goal is to maintain the weight I am in and by New Years not have to make a lose weight goal. Yes that means being at my goal weight and keeping it off. That in itself is a full-time goal. However if I look at the whole goal it may be too intimidating so here is how I am breaking up my goals.
September Goal
I have a walk and a 5K at the end of the month. So all month-long, I have been working out. I started out 3 days a week but as the month quickly ends I have been hitting the gym EVERYDAY. This means when I am sick, when the weather is gloomy, nothing is stopping me from the workout. This has helped as I have noticed how much stronger I have gotten. This will help me on the run as I do not want to be the last one running. I want to be able to come out of that race with pride. I also have a girls trip the first weekend in October. Because of the closeness of the dates I will be good to go as I know I will indulge in some food that weekend too. My hope is we do a lot of walking. If not I will have to do like I do at home on the weekends and work out with the things that are around us. No I could care less if it's just one weekend. I worked out just fine when I went to Chicago for my birthday so this girls trip will be no different. I woke up when others was sleep and did what I had to do.
The only issue I am facing is that with my hysterectomy surgery I find the swelly belly thing to be irritating. It happens that when you do too much your belly swells. I can wake up with a flat belly and by end of day or if I work out too much which I do everyday now I look 2 months pregnant. It's annoying but I will work right through it until I heal fully and that stops.
October Goal
This goal is to look good in my Halloween costume. Now please note yes I have already ordered it, have it and it fits. That isn't the issue. It is making sure I look great in it. Last year I was a girl Mario Brother. It was cute but wearing it in the plus size section had me feeling super upset. I looked like I was squeezed into it at that. OMG. Not this year. I am going to be looking sleek and refined in my costume. I ordered and have a medium and that in itself coming from a size 14 to a 8 is a blessing. I will share my photos when Halloween comes. I am not knocking plus size women, however I know for a fact that is not the size I was supposed to be. Last year I was being lazy, and eating just to eat. I wasn't working out like I should have and the result was easily seen. So this year I will be stepping out and looking like I should.
November Goal
Thanksgiving is on the rise. I have already put in my holiday orders with my baker. Seriously I have. I will be baking things on my own but there is something nice when you can take the edge off and pay someone else and get good stuff to share at the holiday luncheons and dinners. That isn't even adding all of the great holiday and winter drinks that I have recipes for, others make, and are going to be advertised….So now that my bakery orders are all in order I want to be able to not look like the turkey this year. Have you ever looked at holiday pictures and been like Lawd, why didn't someone tell me I looked like that? I have and that will not be me this year. I will look cute and ready to eat and not like I ate already and need to be pushing the vegetable truck this year. I seriously love the way clothes fit on me now. I have been able to remove the big clothes out of my closet and I have gotten a few cute pieces. Once you get a dose of confidence after seeing your hard work, its hard to think about going backwards.
These 3 goals will keep me until Christmas. This Christmas I want to wear a cute Christmas pajama. Christmas pajamas is always a serious thing. Actually all of the holiday pajamas is a serious thing. I already ordered the kids Halloween pajamas and have them hanging in their closet. I am not one for last-minute anything. With that in mind the whole family always wears cute pajamas I just always snap the kids only. Not this year I will be in the pictures with my cookies in tow. I do not plan to stop eating my favorites. I plan on eating them in moderation. A little, not the whole thing of anything. I have been really good with portion control and during the Fall when it gets colder I plan on keeping it hot in what I do and how I look this Fall.
So your goals may not mimic mine but as you can see you can make monthly goals. We all need something we can attain to. For me its making sure I continue to look great as the holidays start to roll in. Having a monthly goal and something I can work towards works for me. It takes the edge off of the whole I want to have a great end goal of going into the New Year right and keeps me accountable. Plus you know all of the get togethers, fall parties, potlucks, are all destined to try to take me out but I am aware of it all and ready to knock them out with some healthy dishes to share.