Well last night I was able to see my Aunt Starlett.  The overall happiness that I still feel even as I type this blog, can't even be captured. To see someone I haven't seen in over 30 years is amazing.  I am 36 by the way if you need to put things into perspective.
Why I haven't seen my aunt is mostly location.  She lives in California and my entire family leaves on the East Coast.  She works hard like two jobs hard to make ends meet so vacations aren't even on the radar for her.  So this was major for her to get here.  I am super grateful for the strides that both my mom and aunt are making in their relationship.  Whatever may have happened prior to the best reunion ever doesn't matter to me. I have done my job as a niece to keep up with my aunt and that is all that matters to me.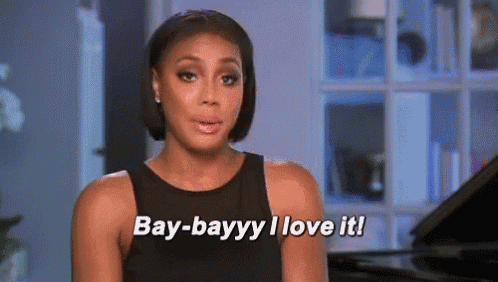 I am also glad that my mom, aunt, and grandma will reunite together as well.  This is major too.  I don't have a lot of family on my mom's side so anytime we can get together is a big deal to me.  I am also glad that my husband and kids were able to meet her.  It helps for them to see parts of me and not just my husband's side.
So what was going on in my mind the moments leading up to the reunion?
Would see look like I remembered her?  She did and then she didn't.  I only remember what her face looked like but our interactions growing up weren't that strong so the memories of doing fun things with your aunt I don't have.
Would we receive each other warmly?  We absolutely did.  Hugs and kisses all around and my kids received her just as well.  That warmed my heart.
Would everything go smoothly?  Absolutely.  Shout out to my mom for making her infamous lasagna.  Nothing can go wrong with momma's cooking and a few drinks.
How to pull this off-I live Philly my family doesn't. So an hour and a half car ride during a school week for my kids, with homework in tow, grabbed some dinner because kids can be picky, and the sounds of New Edition we were on our way. This takes organization to the next level.  I dressed the kids in their pajamas, and this made it easy to get back late, transfer them to bed, and let them be rested for the next day. Super glad that we had very little tantrums during or after.
I took the deepest breath and said a prayer that all would go well.  Not that anything would happen but again anxiety and this was a major event for me so I wanted to be on guard a bit until I saw her, it went away.
Shout out to my job for allowing me to leave early to get on the road so I could get the kids and my husband ready to travel.  Everyone knows I have a do nothing policy during the week when school is in session, but this was a must attend event.
I am super glad for the memories that were made.  The pictures that were taken.  The continued relationship that she and I will have.  I look forward to more reunions.  This was like Christmas and Thanksgiving all rolled into one. My night was forever made.  The kids were excited both leading to and after they met her.  That alone made me feel super good.  I couldn't never imagined the moment but I am super glad the moment was had.
One suggestion I would make is to try your best to make good relationships with family.  As I type this I will keep it all the way real. Even though I am all about family, I must say that there are several family members that I don't have a relationship with anymore for various reasons.  So I will not write this and act like I just have the best relations with all of my family because that would be a lie.  If and when the time is right I am more than willing to make things right as they need to be in their proper place.  My reunion with my aunt lets me know that healing can still happen.  No matter what is said and done there is a slight chance if you're open to it to make things better.  So I will encourage others as well as myself to try to make things better.
I love my Aunt Star and I am glad that I was able to spend time with her.  God bless her in all that she does.